This is the third BSOD I have recieved whilst gaming since my new PC arrived two weeks ago. I'm hoping someone can help identify the problem through the minidump file or checking out the bluescreenviewer I have linked for me as its driving me nuts and I hope It's not a hardware issue.
Specs:
Motherboard: P8Z77-V LX2
CPU: i5 3570k
RAM: 8GB RAM 1600Mhz
GPU: GTX Titan
Sound Card: Asus Xonar D2X

Afew things that I have currently done so far:


I've ran Memtest86 for almost 7 hours and no errors occurred

I also ran Prime95 blend for 3 hours and again the same, no errors


I have tried rolling back my graphics drivers to older version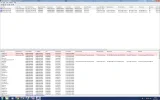 Image of the last BSOD ( Yesterday ), No dump file for some reason




Memtest86




Prime95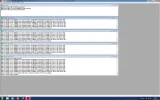 DMP file: View attachment 052613-4243-01 - Copy.dmp


Driver view file:
View attachment Driverview.txt

System Info:
View attachment SystemInfo.txt

Thanks in advance.

Last edited: