suggestion.
for the settings, it would be awesome if there was a program allowed that we could accept and it did a scan of our computer and put all that information on there?
cause honnestly i could probably find most of it. but thats a lot of things i dont know the exact details of.
my question
just got this laptop Asus 17" all sorst of free bloat ware thrown in there.
just wondering what i can delete and not.
becuase i started deleteing things yesterday. and then suddenly my laptop wifi wouldnt work >.>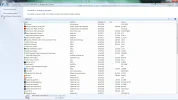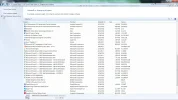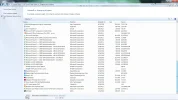 ok so these soo all the "programs"
one thing i learned was Atheros Client Installation Program killed my wifi when it was gone.
but things i want to ditch are Asus Video Magic Virgural camera Smart login
all the CyberLink things
and the ones i'm scared to delete.
are all the repeats an old Microsoft Visual C++
can i get rid of all the 2005 and 2008's?
thanks for your help and time
tom