Hello everyone and welcome to Windows
8
Forums.com
As of September 10th, 2011, there has been two legitimate builds of Windows 8 leaked on the internet. Both builds were leaked by an HP employee who recently lost his job, hence why there have been no builds since July.
The two builds leaked were 7955 and 7989.

Build 7955 has a string of "7959.fbl_srv_wdacxml.110307-1930", you can deduct from this that the build belongs to the Windows Server family of products and was compiled March 7th 2011.

Build 7989 has a string of "
6.2.7989.0.winmain.110421-1825"
, from this we can determine that the build is milestone 3 and was compiled on April 21st, 2011 at 6:25 PM.



For anyone who downloads either of these two builds and installs them, right off the back you'll notice something: not a lot has changed from Windows 7. This will come as a disappointment to many, many who do not know the significance of "milestone" builds in the developmental process. When a new OS is being developed, Microsoft's first "major" internal builds are called milestones. There's 3 of them. Each one is still very early in the developmental process. The third milestone build (in this case build
7989
) is the last build before the beta. The beta is when most of the changes can be expected to be found. There's no official word on any beta build being released, but we can most likely expect a reveal for attendants of the Microsoft BUILD conference (formerly PDC) next week.
Now just because you don't
see
a lot of new features, doesn't mean they're not there. That's right, the wizards developing Windows 8 at Microsoft have "locked away" some of the features in these earlier builds. Have no fear, the hacking community is here. Via a variety of registry hacks, small utilities and other methods, you can unlock these features - and they're really unique ones too!
Who knows exactly how many features can be unlocked, but the ones discovered up until this point include
a new RibbonUI, FullDWM, Advanced Task Manager, Modern Reader and a Webcam App.



The RibbonUI is a totally revamped Windows Explorer, integrating a Microsoft Office style that we see in an increasing amount of Microsoft's Products these days. See this screenshot below: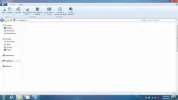 The new, Advanced Task Manager is a god's land for tech enthusiasts, it further expands upon the Task Manager we have all come to know and love in previous iterations of Windows. It combines several aspects of Windows into one area, still accessible via CTRL+ALT+DEL or a right click of the taskbar. See these screenshots: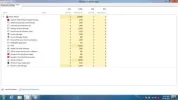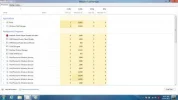 FullDWM (evolved Aero interface):

I will not post how to unlock these features.
More screenshots coming soon! This thread will stay on top of leaked builds, news, features and more!
Mitch.
Last edited by a moderator: