[Partially SOLVED][Wallpapers display quality loss] after upgrading to windows 8
Ive saw the diffreences while setting my old high quality wallpapers (1920x 1200) as background.Being used with the same wallpapers for some long I instanly noticed the differences.
I have the latest drivers
so here is a capture from the time runing winodows 7: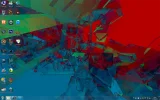 and with the windows 8: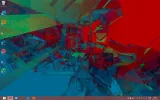 the difference its more proeminent on the fullscreen size
Another change Ive spoted is that my desktop does not respond everytime when I click refresh. Only on 5th- 6th try.
EDIT :
I confirm : this was caused by windows 8 upgrade since Ive reinstalled my win7 and the wallpapers are displaying at their best quality.
Last edited by a moderator: