Today Microsoft released updates for the metro Mail, People, Calendar, Messaging and Xbox Music & Video. These updates bring some long awaited fixes and feature improvements to the platform apps.
The Mail, Messaging, Calendar and People app combo received the following improvements (pulled from the Windows Store release notes):
Group email messages by conversation to keep your inbox organised.
Respond to meeting invitations directly from your inbox.
Get things done more quickly with faster performance in all apps.
Experience better reliability and usability based on feedback from customers like you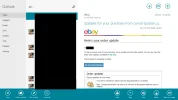 In addition, Xbox Music received some new features as well, which is welcome after several months of the incomplete replacement for the Zune software has been released. The release notes only mention bug fixes, however a volume control has been added, a more efficient way to browse your own music collection:
You can now collapse a category (artists/albums/etc.) Additionally, you can click on the letter or number of a category to get a quick select screen which also has a bar to provide a visual estimate of how many artists/albums/etc. are in each category.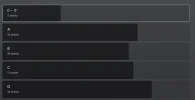 The ability to add music to your cloud collection on your computer without actually downloading it has also been added to the app preferences:

Additionally, playlist support has been improved in this version.
While these updates are welcomed, Microsoft still has a lot of work to do in perfecting their suite of apps, particularly the Xbox Music offerings.
Last edited by a moderator: